Reliable IT management throughout Arkansas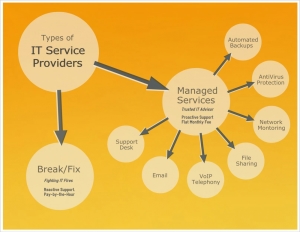 Are IT hassles holding you back from moving ahead of the pack? With IT Support from Systems Outsource Services, Inc. you and your business can get on to bigger and better things.
Our diverse, proactive IT support is backed by a professional team of experts, so you can rely on us for all of your IT management issues throughout Arkansas.
Managed IT Services from Systems Outsource Services, Inc. can help you achieve your goals with the ability to:
Get back to basics in your key business operations ** while we take care of your technology
Be more effective Do not with technology that makes your business more efficient
Count on predictable IT costs ** a flat monthly rate of IT support serves your comprehensive technology needs
Protect everything you have worked for ** as we deliver first-class protection in safeguarding your data and network
Shake off the burden of technology and get back to what is important in your business.
Ask for a Free Personalized Assessment
Systems Outsource Services, Inc. strategically and proactively manages your network by providing IT support that prevents problems before they become major headaches. Serving businesses in Arkansas, we will customize an IT Management guide and computer network maintenance plan for your business, giving you the most out of your investment.
If your business should require technology consulting, computer network maintenance services, IT management services, wireless networking, IT support, network consulting and integration services, network and server support, computer network installation, on-site and remote support, or wireless networking, you can count on us.
The commitment of our experienced staff of professionals to deliver optimal support gives you the freedom to take back the reins of your business. Partner with us to deliver world class computer network maintenance, and watch your business success unfold.